RAISED WITHOUT ANTIBIOTICS
 From the first smile to the last drizzle of sauce, we strive to deliver the best. That's why we serve turkey, salami, ham and luncheon meats raised without antibiotics. Because the way we see it, a sub shouldn't just taste good – you should feel good about eating it too. It's just another part of our commitment to serving you quality, honest food every day.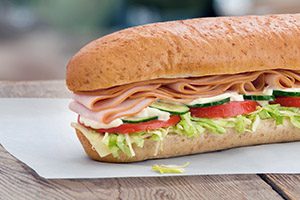 TURKEY SUB
A delicious staple you'll gobble up. Sliced RWA turkey, cheese, lettuce, tomatoes and light mayo.
Sm 290 Cals | Lrg 580 Cals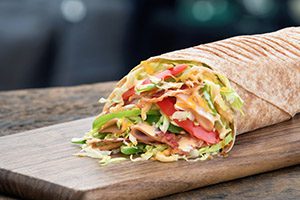 CHIPOTLE TURKEY BACON WRAP
Chipotle and bacon take turkey to the next level. RWA Turkey, bacon, French Fried Onions and veggies covered in a smoky and spicy chipotle sauce.
560 Cals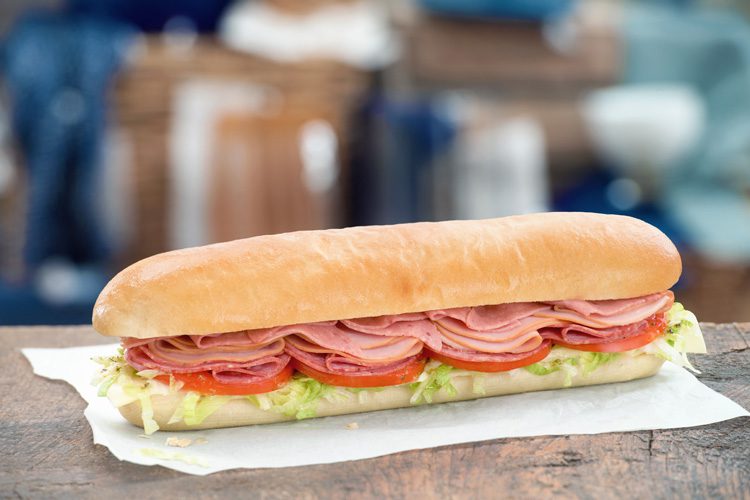 ASSORTED SUB
The one and only flavour-packed classic, made with all RWA meats you can feel good about. Salami, black forest ham, luncheon meat, cheese, shredded lettuce, tomatoes and our signature '68 Sub Sauce. It's our most popular sub for a reason.
Sm 390 Cals | Lrg 780 Cals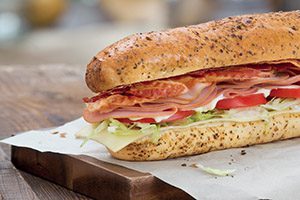 CANADIAN CLUB
When you call a sandwich Canadian, it's gotta be good. Crispy bacon, sliced RWA turkey, RWA black forest ham and your choice of delicious sauce. Welcome to the club.
Sm 390 Cals | Lrg 780 Cals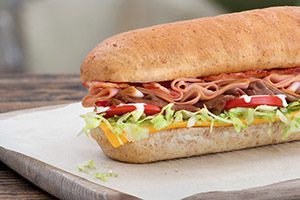 ULTIMATE CLUB
Calling all meat lovers! Sliced turkey, ham, succulent roast beef, crispy bacon, melted cheddar cheese, lettuce and tomatoes – all drizzled with our buttermilk ranch sauce.
Sm 420 Cals | Lrg 840 Cals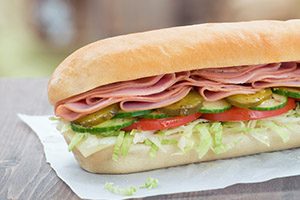 HAM SUB
A tried-and-true favourite you'll hog for yourself. RWA black forest ham layered with cheese, fresh lettuce and tomatoes then drizzled with our signature '68 Sub Sauce.
Sm 300 Cals | Lrg 600 Cals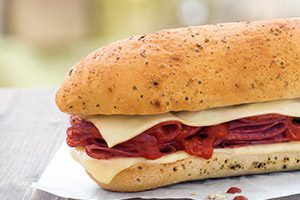 PIZZA SUB
All the pizza flavour you love rolled into a sub. RWA salami, pizza sauce, cheese and your choice of toppings. This one's anything but flat.
Sm 350 Cals | Lrg 700 Cals