Make any small sub into a wrap at no extra charge.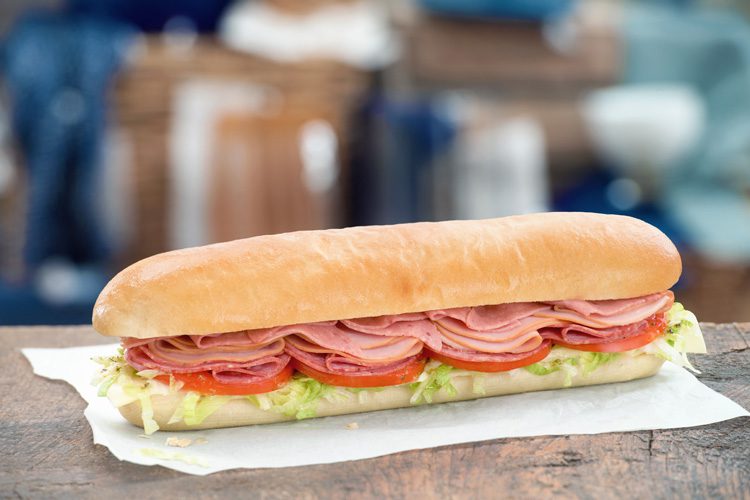 ASSORTED SUB
The one and only flavour-packed classic, made with all RWA meats you can feel good about. Salami, black forest ham, luncheon meat, cheese, shredded lettuce, tomatoes and our signature '68 Sub Sauce. It's our most popular sub for a reason.
Sm 390 Cals | Lrg 780 Cals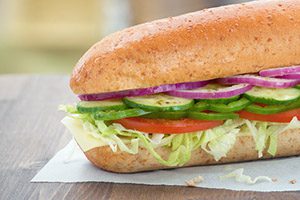 VEGGIE AND CHEESE
Sure to deliver a distinctly crisp and feel-good flavour. Cheese, lettuce, tomatoes, our signature '68 Sub Sauce and topped off with your choice of additional fresh veggies.
Sm 280 Cals | Lrg 560 Cals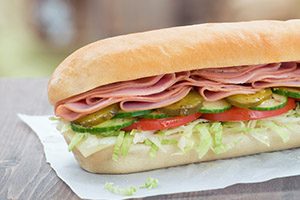 HAM SUB
A tried-and-true favourite you'll hog for yourself. RWA black forest ham layered with cheese, fresh lettuce and tomatoes then drizzled with our signature '68 Sub Sauce.
Sm 300 Cals | Lrg 600 Cals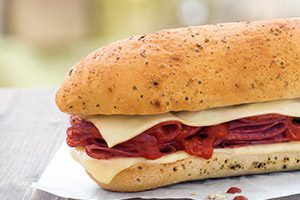 PIZZA SUB
All the pizza flavour you love rolled into a sub. RWA salami, pizza sauce, cheese and your choice of toppings. This one's anything but flat.
Sm 350 Cals | Lrg 700 Cals