When it comes to quality, we've refused to compromise for over 50 years. It's an important part of our heritage, and it's why we take such care when selecting all of our vegetables and meats. But it's never been about living up to our own standards — just exceeding yours.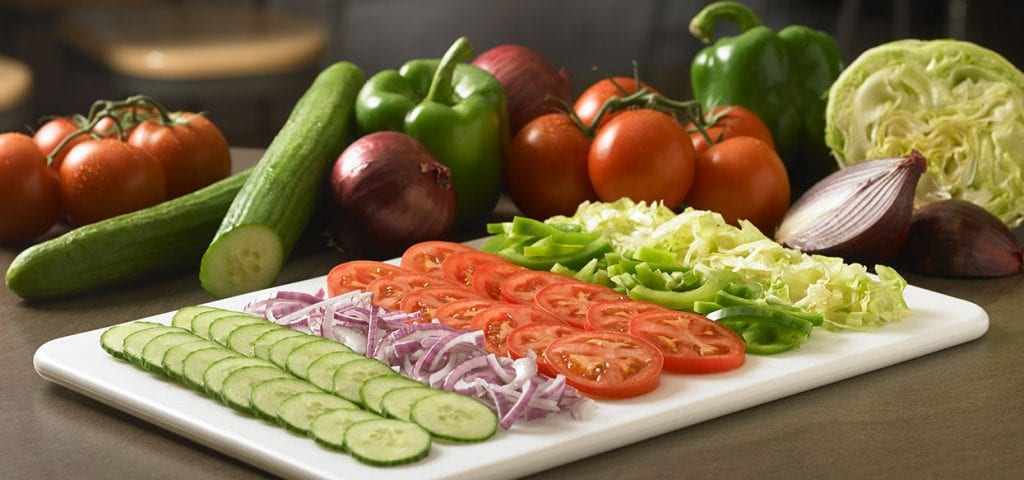 Juicy Tomatoes
Shredded Lettuce
Red Onions
Crisp Green Peppers
Sliced Cucumbers
DAILY FRESHLY BAKED BREAD
It all starts with our daily freshly baked bread. From Traditional White to Mozza-Cheddar, each variety is the delicious canvas for your favourite sub.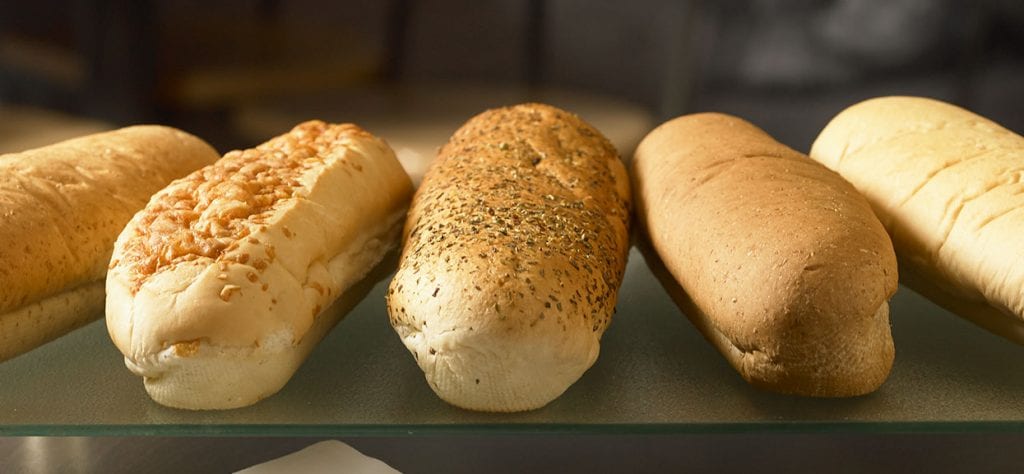 Traditional White, Sm 200 Cals | Lrg 400 Cals
Harvest Wheat, Sm 200 Cals | Lrg 400 Cals
Hearty Multigrain, Sm 210 Cals | Lrg 420 Cals
Mozza-Cheddar, Sm 250 Cals | Lrg 500 Cals
Mediterranean Greek, Sm 230 Cals | Lrg 460 Cals
Keto, Sm 360 Cals (additional charge)
WRAPS
White Tortilla, Sm 300 Cals
Whole Wheat Tortilla, Sm 290 Cals
Tomato Basil Tortilla, Sm 300 Cals (where available)
From freshly cut veggies down to the last dollop of sauce, choose from all of these delicious toppings and sauce and make your sub your own.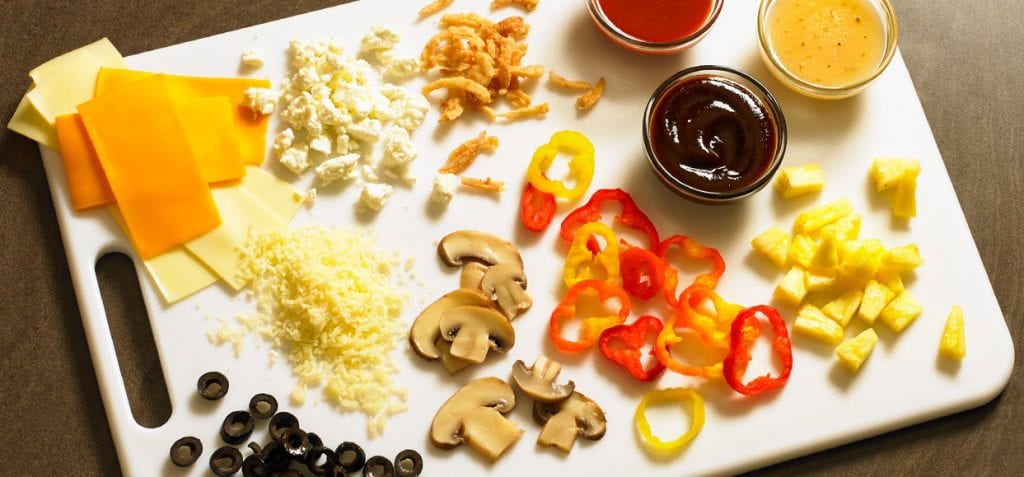 Cucumbers, Sm 1 Cals | Lrg 2 Cals 
Banana Peppers, Sm 2 Cals | Lrg 4 Cals 
Jalapeno Peppers, Sm 2 Cals | Lrg 4 Cals
Dill Pickles, Sm 2 Cals | Lrg 4 Cals
Mushrooms, Sm 2 Cals | Lrg 4 Cals
Green Peppers, Sm 2 Cals | Lrg 4 Cals
Red Onions, Sm 4 Cals | Lrg 8 Cals
Shredded Lettuce, Sm 4 Cals | Lrg 8 Cals
Tomatoes Sm 5 Cals | Lrg 10 Cals
Green Olives, Sm 10 Cals | Lrg 20 Cals
Black Olives, Sm 15 Cals | Lrg 30 Cals
Pineapple, Sm 15 Cals | Lrg 30 Cals
French Fried Onions, Sm 25 Cals | Lrg 50 Cals
Croutons (14g), 60 Cals 
White Cheese, Sm 40 Cals | Lrg 80 Cals
Mozza-Cheddar Blend, Sm 50 Cals | Lrg 100 Cals
Parmeasan Cheese, Sm 60 Cals | Lrg 120 Cals
Feta Cheese, Sm 80 Cals | Lrg 160 Cals
Cheddar Cheese, Sm 120 Cals | Lrg 240 Cals
MR.SUB SIGNATURE '68 SUB SAUCE, Sm 70 Cals | Lrg 140 Cals
MR.SUB SPICY '68 SUB SAUCE, Sm 70 Cals | Lrg 140 Cals
Frank's RedHot® Buffalo Wings, Sm 3 Cals | Lrg 5 Cals
Forty Creek Whisky BBQ, Sm 60 Cals | Lrg 120 Cals
Yellow Mustard, Sm 5 Cals | Lrg 10 Cals
Marinara, Sm 15 Cals | Lrg 30 Cals
Pizza, Sm 15 Cals | Lrg 30 Cals
Honey Mustard, Sm 20 Cals | Lrg 40 Cals
Louisiana Chicken, Sm 20 Cals | Lrg 40 Cals
Dijon Mustard, Sm 30 Cals | Lrg 60 Cals 
Steak, Sm 40 Cals | Lrg 80 Cals
Buttermilk Ranch, Sm 60 Cals | Lrg 120 Cals
Light Mayo, Sm 60 Cals | Lrg 120 Cals
Caesar, Sm 80 Cals | Lrg 160 Cals
Southwest Chipotle, Sm 110 Cals | Lrg 220 Cals
Sweet & Spicy Thai, Sm 120 Cals | Lrg 240 Cals
Tzatziki, Sm 140 Cals | Lrg 280 Cals
*Items may vary per restaurant