Make any small sub into a wrap at no extra charge.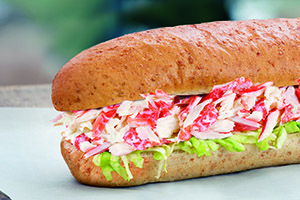 SEAFOOD SUB*
Taste that's on a deeper level. Chopped seafood, mayonnaise, lettuce and your choice of fresh veggies. This sub is swimming with flavour.
Sm 350 Cals | Lrg 700 Cals
*Not available at all locations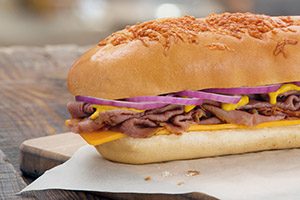 ROAST BEEF & CHEDDAR SUB
Beefy, cheesy, yummy. Tender slices of seasoned roast beef paired with Cheddar cheese and kicked up with a dollop of mustard. A crave-worthy taste experience.
Sm 330 Cals | Lrg 660 Cals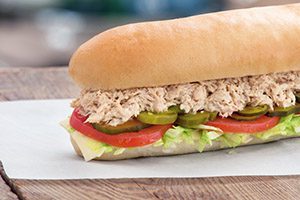 ALBACORE TUNA
The sub you can't help but dive right into. Albacore tuna mixed with mayonnaise, topped with shredded lettuce and sliced tomatoes. Delicious to the core.
Sm 320 Cals | Lrg 640 Cals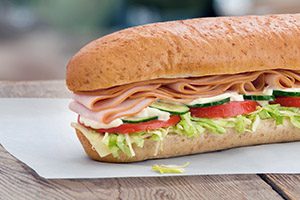 TURKEY SUB
A delicious staple you'll gobble up. Sliced RWA turkey, cheese, lettuce, tomatoes and light mayo.
Sm 290 Cals | Lrg 580 Cals